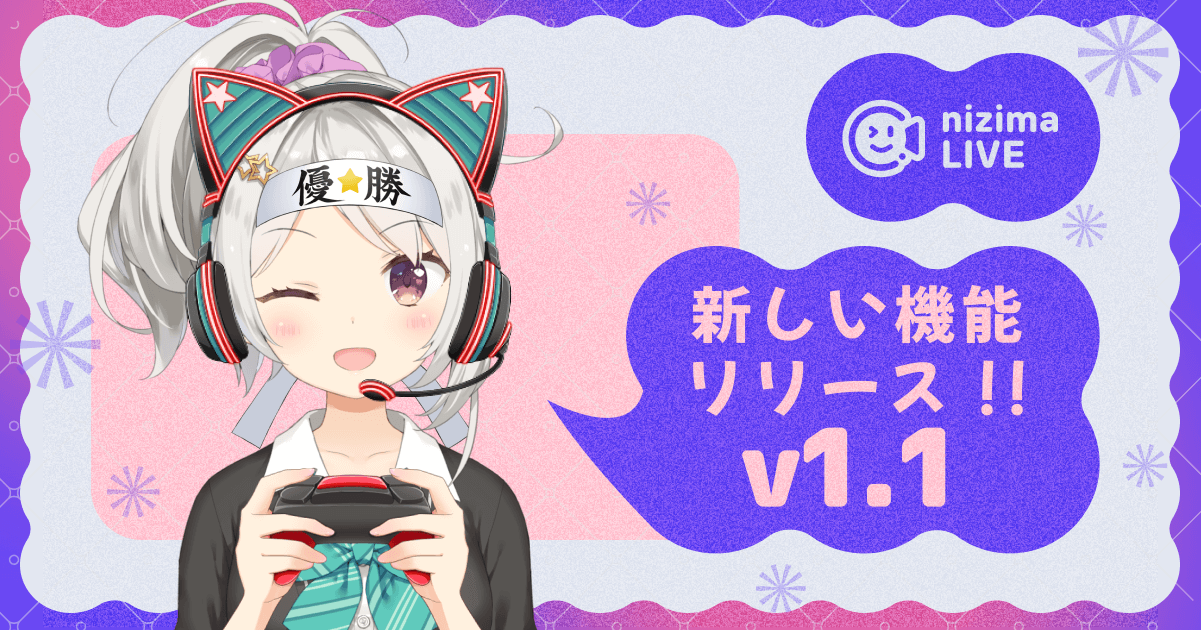 What is nizimaLIVE?
nizima LIVE is a PC application that allows anyone to easily move Live2D models by recognizing and tracking facial expressions.
nizima LIVE 1.1 adds the ability to add new features to models without having to recreate the model itself by attaching Live2D items to the model. In addition, a number of useful functions have been added, such as multiple model displays and a virtual camera!
nizima LIVE 1.1 features!
Item Functions
This function allows you to display Live2D items, animated items, and still image items that decorate the VTuber's delivery. 100+ high quality preset items are immediately available for use.
Items such as cat ears and sunglasses can be used to easily change the impression of the model without having to recreate the model. Live2D items" enable natural, three-dimensional expressions that match the model's movements!
Ability to display multiple models in the same window
Previously, only one Live2D model could be displayed in a single window, but now multiple models can be displayed.
Model position adjustment during collaboration is now much easier and more comfortable for delivery. We also aimed to make it easier for creators to shoot videos of their production achievements.
Virtual camera output function
The model and background can be output from nizima LIVE as a virtual camera that can be recognized by the OS.
This allows video conferencing tools such as Zoom to directly display images on nizima LIVE as avatars without having to go through a dedicated tool for distribution.
FPS change function
The drawing FPS and physics FPS are now supported at 30FPS and 60FPS, respectively.
Smoother motion can now be achieved and physics can be displayed as set in Live2D Cubism.
curve editor
The "Waveform Editor" function, one of the features of nizima LIVE, has been reborn as the "Curve Editor" function after major improvements.
The enlarged operation area and the addition of functions such as copying and pasting have greatly improved operability when making detailed settings for the model.
nizima LIVE 1.1 Release Campaign is underway!
To celebrate the release of nizima LIVE 1.1, we are running three campaigns!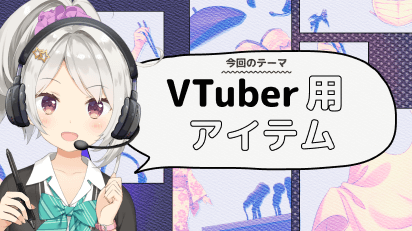 nizima LIVE item material submission campaign
Calling all creators! If you submit a nizima LIVE compatible item to nizima now, you will be entered in a drawing for a chance to win an Amazon gift certificate! The deadline is Wednesday, May 18.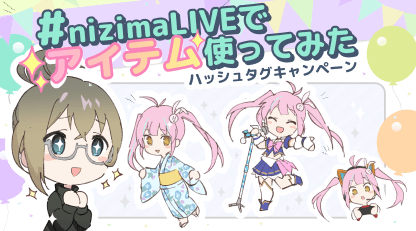 Twitter Hashtag Campaign
Tweet a picture or video of you using the item function with "I used an item on #nizima LIVE" and you will be entered into a drawing to win an Amazon gift certificate and a nizima LIVE original item! Let everyone see how proud you are to dress up with the items!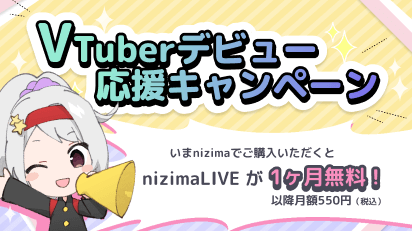 VTuber Debut Support Campaign
Supporting you who are about to make your VTuber debut! All customers who purchase a work on nizima will receive a coupon for one month free of nizima LIVE single month plan until May 8 (Sun.).
To download/update or purchase the free version of nizima LIVE, go to the following page!
Contact Us
Please contact us using the inquiry form.