nizima is an official Live2D market where you can buy, sell and order original illustrations and Live2D models.
With nizima, you can purchase attractive original works and use them in your own works, or sell them while promoting your own original works in an attractive manner.
There are many more things you can do with nizima. Use nizima for your own purposes!
Let's buy it!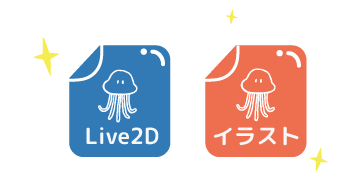 One-of-a-kind, original Live2D models and illustrations available for purchase only here!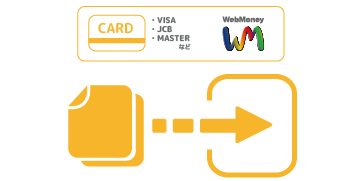 After easy and secure web payment, you can download it instantly as many times as you want!
No worries about data loss!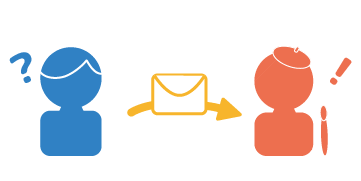 If you have any questions or problems with the work, you can ask the creators directly!
You can try the piece you're interested in right before you buy it!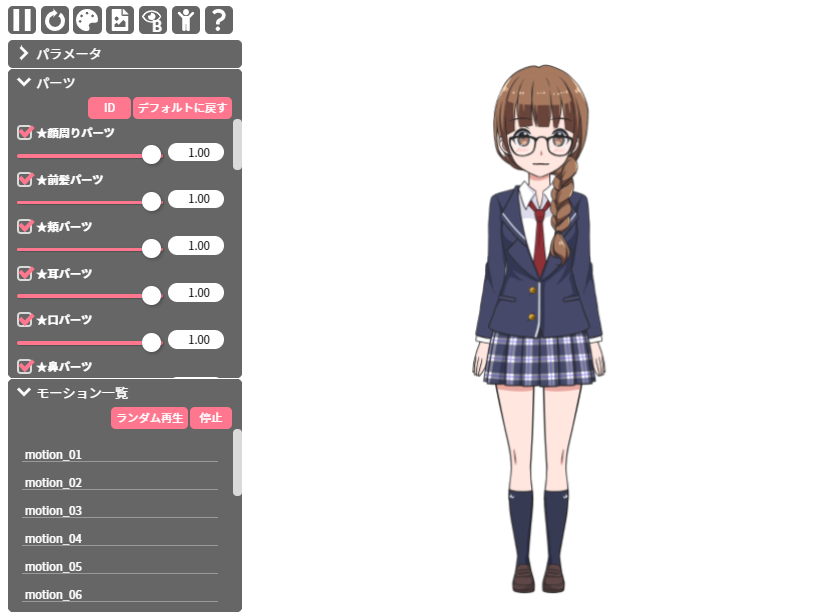 The high performance Live2D preview function on the Live2D model introduction page allows you to see the movement, gesture, and partitioning of the model before purchasing.
The Live2D preview allows you to try out the expressions and motions you have set, show and hide parts, change the background, and more. You can try out your favorite models as you like until you are satisfied with them.
It's fun just to try out the various creations of different creators, so be sure to touch and play with the works!
You can order your own illustrations and Live2D models!
You can request illustrations and Live2D models directly from the creators you like on nizima.
You can send a message directly to the creator and proceed with the exchange, so you can have the desired work produced smoothly.
Use your purchased Live2D models right away!
nizima provides several applications for using Live2D models, so you can put them into the application and use them immediately after purchase.
use with a personal computer
nizima Desktop Mascot (nizimas) is an application that allows you to place characters on your desktop that respond to clicks and drags. Anyone can download it from this site.
Live2D models compatible with the nizima model specification can be animated by clicking and dragging to have fun on the desktop.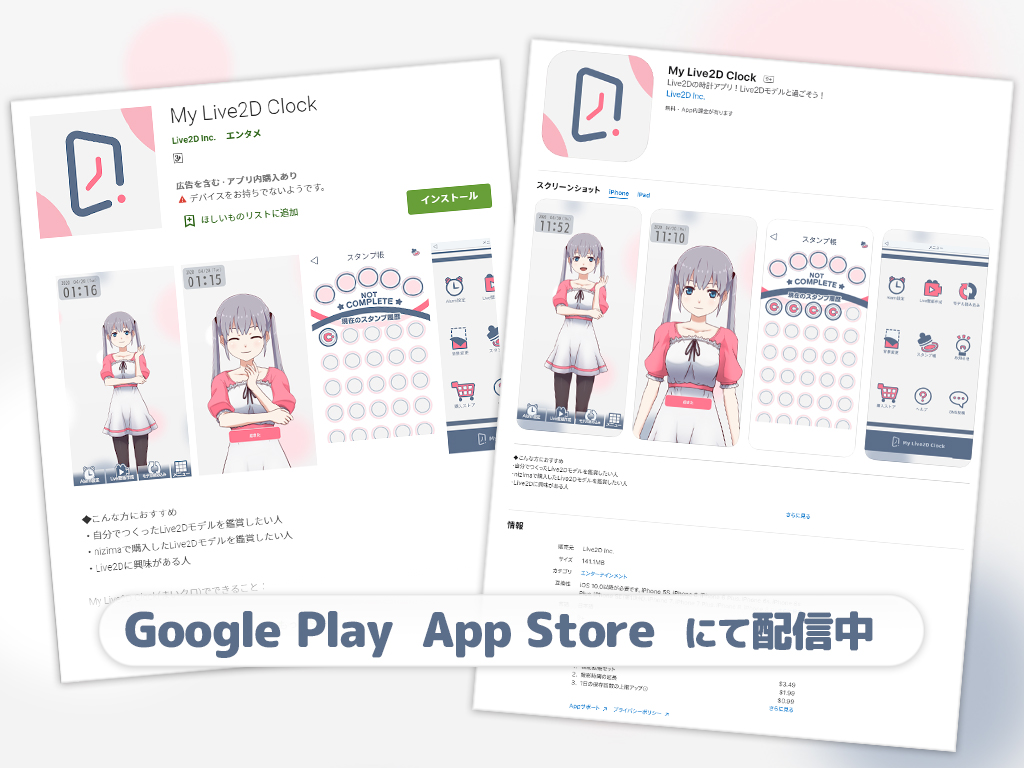 Use it on your smartphone
My Live2D Clock is an application that allows you to load Live2D models on your Android or iOS device and use them as alarms or set them as Live wallpaper.
You can animate Live2D models compatible with nizima model specifications, play with them by making them respond to taps and flicks, set alarms to have them notify you, and so on, and live with your own Live2D models!
Let's sell it!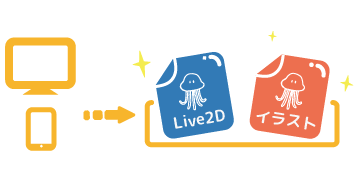 You can easily sell your original Live2D models and illustrations!
Limited one-of-a-kind sales available!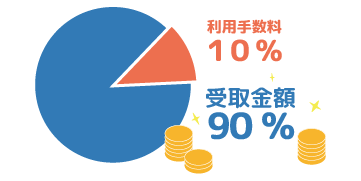 Commission on sales is a mere 10%!
And no monthly dues!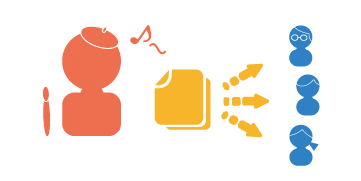 Hassle-free download sales!
And you can change the selling price!
You can resell your purchased illustrations as Live2D!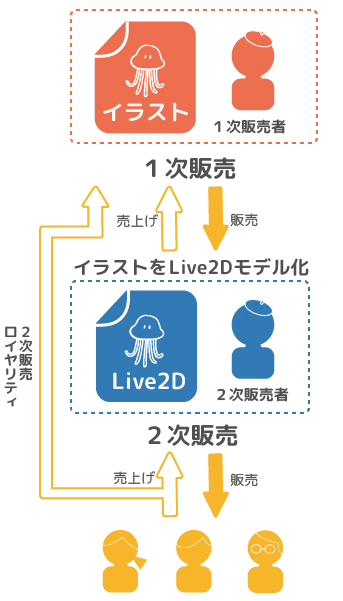 Illustrations purchased on nizima can be converted into Live2D models for secondary sale on nizima.
The seller of the illustration is called the primary seller, and the seller of the Live2D model is called the secondary seller. When the secondary seller's model sells, the primary seller also receives a royalty set by the primary seller.
When you post an illustration work, you can set the royalty settings, and when you post a Live2D work, you can set the associated map to associate your work with the work.
Enter nizicon for a chance to win prizes!
"nizicon", a regularly held contest for original illustrations and Live2D models, is held within nizima.
The contest will be held six times a year, every two months, alternating between the Illustration and Live2D sections. The total prize money for each contest is more than 200,000 yen each time.
In addition, if you win a prize in the contest, it will be posted on social networking sites, etc., so you can appeal yourself to a lot of people.
They can easily use their own Live2D models!
Live2D models you have created are too good to be enjoyed only by you! To make our models available to everyone, nizima has prepared an application that makes it easy to use our Live2D models.
In order to use each application, you need to support nizima model specifications, so please refer to the Live2D model creation!
When submitting Live2D works, you can show that they can be used with the application by adding tags that have been confirmed to work, such as "nizima model specification", "nizimas", and "myclo"!
Register to nizima!
Registering as a member allows you to use services such as purchasing and selling artworks.

Please refer to the Frequently Asked Questions for more information.
For other details, please refer to the [Terms of Use] and feel free to contact us from [Contact Us].